"I'm sorry, but I feel someone has to voice the negatives."
– I'm Sorry, but I Feel Someone Has to Voice the Negatives
1 tag
Find your community
Here there, New York, LA, community is everywhere.mingle all the way
G R I M E S: something i want to say →
actuallygrimes: So I made that post about my favourite songs of 2012 (including taylor swift and gangnam style etc.) and people just hated on it. I just don't understand. I mean, I do understand. I have my own issues with 'the industry,' I have issues with how it's hard to compete with a bunch of people with… Say it Sista
2 tags
5 tags
The Genie comes out of the bottle
In case you missed this , the internet has become the audition room.  
2 tags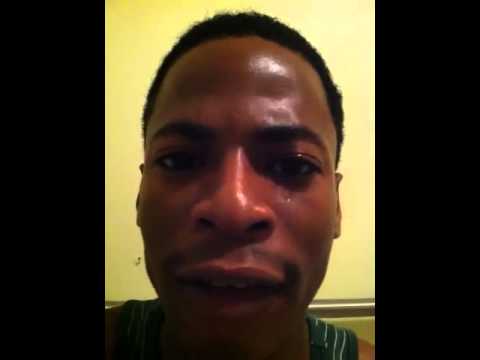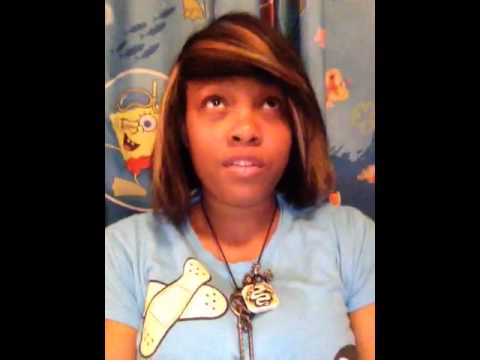 tumblrbot asked: WHAT MAKES YOU FEEL BETTER WHEN YOU ARE IN A BAD MOOD?
chess design: chessdesign: the perfect Oscars... →
chessdesign: Come Sunday night, we'll be glued to the Oscars broadcast. Not because we've been waiting eagerly for Billy Crystal's tired schtick, and certainly not because we live for cutaway shots of nominees forcing fake smiles when they find out they've lost. We're watching for one reason only — because…
Interview: Casting Director Heidi Levitt talks... →
Listen and learn and root for Genie on the red carpet!
RT @TedHope: 15 Really Good Things In the Indie Film Biz 2011 (IMHO) http://t.co/N4mkM2C7 What did i miss? #HopeForFilm
Fame or Fortune in 2012, pick your poison.
"@rajskub: Can't stop watching Millionaire Matchmaker" Addiction
And the Oscar goes to… iPhone apps for the Oscars http://t.co/E7g9x9Rp via @jdalrymple. Get ready, Get Genie now.
Actress Forced to Reveal Name in IMDB Lawsuit http://t.co/BDcxeEHX
Boxing Day. A day to share, exchange, donate, appreciate. Genie will send a free to code of the App to the first… http://t.co/z3EONxZW
Genie loves when an actress who has already been working, but never quite had the role to shine in, lights up the… http://t.co/yKzXtCjI
Is it time yet? The life of an #actor is one of patience. So I will wait some more. Still testing our Android Genie. patience, patience.
Genie notes that women over 60 have com into full bloom. This week we have Glenn Close opening in Rodrigo Garcia's… http://t.co/6Uy1TDyu
RT @peterfacinelli: Check out #FilmAid's new trailer and in the spirit of the Holiday Season give to those in need://www.filmaid.org/tra …
Actor Genie or Android:Actually coming on Xmas Eve. testing out the kinks http://t.co/1Sl7AzNt
Unsung hero of the small screen and actor genie contributor to App, Patrick J Adams gets a SAG nomination and… http://t.co/nDufvvio
Black List 2011: The complete list of Hollywood's hottest scripts http://t.co/QyoUOvwy via @latimesmovies. Luving #Listtime
AFI Award Winners: Something for everyone—- high brow to low brow and mostly in the middle. http://t.co/Iv1EKh22 via @nikkifinke
"In the case of "The Artist," silence is not only golden, it's a reminder of how much you can articulate without… http://t.co/xYtXmh78
Get ready for 2012. http://t.co/kVZoYvrJ
Check this video out — M83 'Midnight City' Official video http://t.co/8gEaCrVw via @youtube #Friday Afternoon Musical FUN!!!
When in doubt, improvise. When highly in doubt, sleep on it.
"Casting is a game of gut instinct.You feel their talent and potential in the pit of your stomach.It's about guts and luck."MarionDougherty
Happy Birthday @TheJeffbridges, an actor's actor, a journeyman artist and all around great guy. Check out his website http://t.co/RUTe177w
Get your snow gear ready, #Sundance calling. http://t.co/x5Urfpjj
Oscar Watch: 'The Artist,' Sttop awards from NYFCC as big-name directors get largely snubbed http://t.co/Am7ZHlBz via @newyorkpost
RT @kellyoxford: Paul Rudd is the Mark Ruffalo of Ben Stillers.
"@TheScriptLab: Don't always need an original idea, but you do need an ORIGINAL VOICE http://t.co/EJ7WV5yr #actors take note too.
'The Artist': Critics speak up to praise silent film http://t.co/eCy2QMKF via @latimesmovies
Genie gives back. #actorgenie app on special for $4.99. Happy T Day to U.
Nina Arianda: Actress in "Venus in Fur" : The New Yorker http://t.co/y6XsoQfY via @NewYorker Great article about a great #audition and more.
Loving "TEENAGE" http://t.co/1C12A0vr
Buzz is growing over a silent film http://t.co/qVkL1HA7
Wim Wenders' 3D documentary film PINA is on the short list for the Oscars and it definitely has Genie's vote…. http://t.co/3I4FUSUH
How the Internet Continues to Shape the Casting Process http://t.co/Z6f5zuy6
National Book Awards 2011 Winners Announced At A Ceremony In New York http://t.co/luGei2By material for #actor inspiration
Casting Standout: 'The Artist' →
Ooh La La, the film I am so very proud of.